The Minneapolis Senior Workers Association is governed by a volunteer Board of Directors made up of Officers and Committee Chairs elected by the membership.
The Board plans programs, works towards increasing the ability of the organization to meet its mission, and assists members in becoming full participants.
If you are interested in serving on the Board of Directors at a future time, please contact a member of the Nominating Committee. You will then be considered when there is a vacancy on the Board if you have been a MASWA member for a minimum of one year.
To enhance your MASWA membership, you are encouraged to become more involved by serving on a committee. To do so, please contact the Board Committee Chair who represents the committee of your interest.
Thank you for your interest.
---
MASWA 2015-2016 Board of Directors
---
President
The President shall be the Chief Executive Officer of this Corporation. He or she shall preside at all meetings of the Board of Directors and the membership. He or she shall be responsible for the general supervision, direction and management of the affairs of this Corporation. He or she may execute on behalf of the Corporation all contracts, deeds, conveyances and other instruments in writing that my be required or authorized by the Board of Directors for the proper and necessary transaction of the business of this Corporation.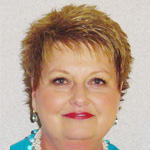 Linda Debner
Email:  debnerl@aol.com
Linda's Biography:  Linda Debner, President, is currently retired.  She spent the last 20 years of her nursing career working in hospice in various roles, including Director of Provider Relations, Director of Quality Improvement, Director of Community Education, and Clinical Liaison.   Linda has also been very active in community organizations including MASWA, SPSWA, CareProviders of Minnesota, Fall Aging Conference Steering Committee, Minnesota Network of Hospice and Palliative Care, and various facility quality improvement committees.  Linda has several published articles and loves to write.  She has one child and eight cats, who allow her and her daughter to stay in their home.  Linda loves to tend to her summer flowers, read, bother the cats, and share precious time with her daughter and her friends.
---
President Elect
The President Elect shall participate in the activities of the Board of Directors in order to observe and learn about the functions of the office of President as well as the workings and priorities of the Corporation. The President Elect shall perform the duties of the President in case of the latter's absence or disability. The execution by the President Elect on behalf of this corporation of any instrument shall have the same force and effect as if it were executed on behalf of this corporation by the President
Email:   judydecker@ecumen.org
Judy's Biography: Judy has been working in the senior housing industry for several years as a liaison helping seniors and their families in transition. She has a broad background and is experienced in account management, sales, service, finance and administration. Judy is currently working for ECUMEN-Prairie Lodge as the Sales and Marketing Manager. Her degree is in Business Management from Cardinal Stritch University with a focus on Sales and Marketing and Diversity. Judy has been volunteering her time with MASWA for the past two years and has most recently been the Membership Chair. When time allows and the weather cooperates, she enjoys spending time outdoors, gardening, and traveling with her friends and family.
---
Secretary
The Secretary shall keep accurate minutes of all meetings. He or she shall have and may exercise any and all other powers and duties pertaining by law, regulation, or practice to the office of Secretary or imposed by these By-laws.

Georgene Connelly
Email: gconnelly@thewatersseniorliving.com
Georgene's Biography: Georgene is currently Community Relations Manager at The Waters of Plymouth and sees each day as a new chance to help someone along the way.  She began the Senior Living service journey through an exciting volunteering opportunity that lasted several years at Clare Bridge, a Dementia and Alzheimer's community.  Becoming hooked was easy.  You may have met her at a Fall Aging Conference, a Care Options GuideBook Social, MASWA Meeting or another similar event.  Georgene believes that each day brings confirmation that this industry is the place to be, not only for what one can contribute but also for its unspoken rewards.  Being a Board Member allows the opportunity to utilize skills and talents to serve others in yet another way.  Originally from New York, where walking is the norm with a great ocean nearby, she claims that it is common to be caught walking the Minneapolis Lakes even though nothing beats a wave or two crashing upon a sandy beach with a gentle ocean mist in your face and sand underneath the feet!  Georgene holds a BA in Psychology and a recent MBA from the University of Minnesota's Carlson School of Management where she serves on the Alumni Board of Directors. She also has completed Dale Carnegie training in Management and Leadership.  In her spare time, she coaches executives in sales and sales leadership.
---
Treasurer
The Treasurer shall be responsible for maintaining accurate financial records for this Corporation including any entity and/or Committee of this Corporation and safeguarding the assets of this Corporation. The Treasurer shall be Treasurer for the Conference Committee, being responsible for maintaining accurate financial records of this Committee.
Paul Blom
Paul's Biography: Paul has been on the Board since 2003, and has served as President as well as Education Chair. He currently serves as Treasurer and Joint Public Policy Co-Chair. Paul and his partner, Bob, own and operate Right at Home, a boutique non-medical care and assistance agency serving seniors in our community. Outside of work and the MASWA Board, Paul is President of the Parkinson Association of MN, facilitates a support group for the Alzheimer's Association, and is actively involved as a singing and board member of the Twin Cities Gay Men's Chorus. Paul and Bob live in rural Scott County where they enjoy gardening and outdoor activities.
---
Members at Large
The Members at Large represent the general membership on the Board of Directors. The Members-at-Large form a committee that is responsible for planning the annual membership meeting.
Anne Tabat
Email:  ATabat@walkermethodist.org

Ann's Biography:  Anne's first job after graduating from the University of Illinois with a BA in History and Economics was Field Consultant for the East Central Illinois Area Agency on Aging. She later moved to Chicago where she earned a MA in Advertising from Northwestern University. She worked for advertising agencies in Chicago, Minneapolis and Madison WI on a wide range of brands including Mr. Clean, Vicks, Depend and The Heart Center at Luther Hospital, Eau Claire. Then she got married and had three daughters. She found child raising required a whole new set of skills that she quickly perfected. (References not available)
Concurrently with raising her remarkable daughters, she worked part time as a copywriter and content developer for Marketing Outfitters on the Land O Lakes and Alpine Lace websites until she ran out of synonyms for "delicious".
Two years ago, Anne re-connected with her past in senior services and joined Walker Methodist Health Center as their Community Relations Manager. She absolutely loves her job which connects her love of history, stories of the human experience and meeting remarkable people of all ages. She currently serves on the Senior Worker in Marketing (SWIM) board and has assisted Eden Prairie Professionals in Aging (EPPIA) with website direction. She enjoys writing and finding creative and free solutions to marketing challenges. She is also known a passionate advocate for Music & Memory, delirium education for families, adult day services and cookies. Anne enjoys working with young people and volunteers as a mentor with Minnetonka HS Vantage program and as a judge for state DECA competitions.
Jane Hagstrom
Email:  jhagstr2@Fairview.org

Jane's Biography: Jane has been in the healthcare field for 27 years, working in DME, home care and hospice and now Senior housing with Ebenezer for 2 years. She began her Ebenezer career as Outreach and Sales Director at TowerLight in St. Louis Park (where she is from) and loved the relationship building with residents and their families. She is now at Aurora on France another Ebenezer property, opening in the fall of 2016. Jane is married and has two grown children in college. She is active in her community schools, church and loves to take the neighborhood kids to movies and plays. The MASWA networking group is one of her favorite monthly meetings, so when the call came to her to be part of the board, she answered with a resounding "yes". She is excited to work with others to plan next years' Annual luncheon and other activities.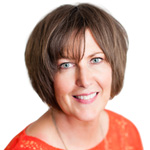 Deb Nelson
Email:  dnelson@homewatchcaregivers.com
Deb's Biography: Deb has been in the senior industry for 5 years as a business owner for Homewatch CareGivers.  She is serving on the board to assist with the planning and delivery of the Spring luncheon as a Member at Large.  She volunteers her time with the Eden Prairie Chapter of Let's Go Fishing; where they take seniors out for two-hour fishing trips on Lake Riley during the summer months.  Deb is a do-it-yourself-er, where Pinterest is her best resource.  She loves to garden, re-purpose furniture, sew, craft, and of course cook!
---
Communications
The Communications Committee maintains up-to-date, accurate and effective print and electronic communications for use by members and the community.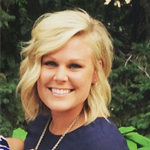 Alex Braun
Phone: 320-583-7091
Alex's Biography:  Having a strong interest in healthcare, Alex graduated in the spring of 2012 from Saint Mary's University of Minnesota with a Bachelor of Arts, Biology degree and a Business minor; focused on sales. She was also a leader of the Saint Mary's University Intercollegiate Women's Hockey team and an active member of the Tri Beta Club. This position is exciting for her as she continues to learn more and more about the senior industry and to strengthen her professional network.
---
Fall Aging Conference
The Conference Committee works with the Senior Workers Association of the Greater St. Paul Area to present the Annual Conference. The Committee determines the site, menu, theme, program, speakers, recruits sponsors and exhibitors, handles promotion and publicity, registrations and many other tasks associated with hosting the conference.
Vicky Willcox, Co-Chair
Email: onetwoonedevelopment.com
Vicky's Biography: Vicky has been working with seniors and their families for over 11 years and has served on the MASWA Board since 2010.  She is also of member of several other professional organizations including Senior Workers in Marketing, (SWIM), Eden Prairie Professionals in Aging (EPPIA), Southwest Senior Housing Professionals, & Edina Professionals Serving Seniors.  Volunteer activities include taking mini horses to visit seniors, & facilitating a monthly Alzheimer's Support group.  Vicky has a BA in Geography & Environmental Studies, and work experience has ranged from city planning to working with ESL students while her children were young.  After a short stint in real estate, she became interested in working with the senior population and has been enjoying helping families through the process of moving from their home to senior housing.
---
Education
The Education Committee facilitates and encourages continuing education in the field of aging for members of the organization. This committee administers scholarships for MASWA members.
Email: Kathleen.Carlson@voamn.org

Kathleen's Biography: Kathleen's Biography: Kathleen graduated from St Cloud State University with her Bachelors in Social Work and started her career in long term care as a Licensed Social Worker in 2008. Kathleen's current position is as a social worker with Volunteers of America MN-Center for Excellence in Supported Decision Making/Protective Services.
Kathleen's passion lies in advocating for adults to maintain autonomy with a focus on dignity, quality of life, and the safest yet least restrictive options for each individual. Kathleen is also passionate about being a resource to professionals serving vulnerable adults as well as families and interested parties. She continuously strives to empower individuals to make the most appropriate and informed decision.
This is Kathleen's first experience serving on a board. She is enjoying the experience and views this as an additional opportunity to network so that all professionals can be better connected to a myriad of resources available to our aging clients and their families.
Kathleen's ideal free day would be spent outdoors hiking with her husband, baby boy, and their retriever/lab mix Fisk. She lives just West of the cities on 5 acres where she enjoys gardening as well as watching wildlife and having bonfires.
Scholarship Information:
Click here to download a printable educational scholarship application.
Click here to download a printable membership and event scholarship application.
---
Membership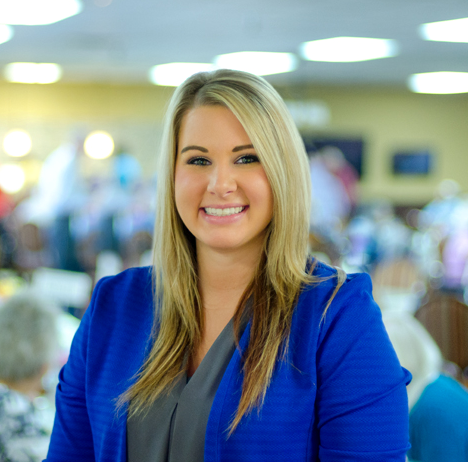 Elle Fox
Email: efox@augustanacare.org
Elle's Biography: Elle has been in the health care industry for over two years now. Currently working at Augustana Apartments as their Marketing Director in downtownMinneapolis, Elle was excited to join the MASWA board this year as she loves the senior housing industry and particularly enjoys working and networking with fellow colleagues. Elle graduated with a degree in Marketing from the University of Wisconsin – Eau Claire and is currently in Graduate School at Saint Mary's University working towards her MBA. In her spare time, Elle is also a volleyball coach for a club in Hopkins and plays in various leagues in the Twin Cities. When not at work or on the volleyball court, Elle enjoys spending her time with family, friends and experiencing all Minneapolis has to offer – especially the lakes!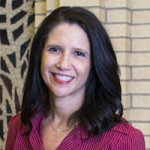 Sue Stenberg
Email: SStenberg@walkermethodist.org
Sue's Biography: Sue has been working in the senior housing industry since 2014. She is currently the Director of Sales and Marketing at Walker Methodist Care Suites in Edina Sue holds a Bachelor of Science degree in Speech Communication and Marketing from St. Cloud State University. Her previous work experience was seven years in hotel sales and twelve years in corporate housing sales. Sue says her current position working with seniors is her "Best Job Ever"
Sue is the youngest of 8 kids (Catholic farm family) and has two sons. Outside of work, you can find Sue at her sons' sporting events (they play football, basketball and baseball), running or doing yoga.
---
Programs
The Program Committee coordinates all aspects of the membership meetings including securing speakers and meeting sponsors, providing meeting information to the Communications team, and hosting the monthly meetings.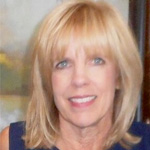 Karen Mandile
Email: kmandile@greatlakesmc.com
---
Public Policy
The Public Policy Committee enables membership to be informed of pertinent legislative and public policy issues in order to have an opportunity to respond accordingly
Jarrod Peterson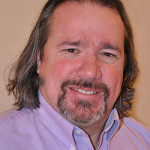 Email:  jpeterson@touchinghearts.com
Jarrod's Biography: Jarrod Peterson is the owner of Touching Hearts at Home, Mid-Metro and Touching Hearts at Home of West Central MN. Touching Hearts provides non-medical home care throughout the metro area and outstate communities. Jarrod got his start in home care in 2008 working for the founder of Touching Hearts (who also happens to be his aunt) before becoming an owner himself.
In addition to keeping very busy with his two offices, Jarrod also serves on several boards and committees that focus on senior issues and small business concerns. Jarrod's favorite way to spend his time is with his two children at home in Shakopee.
Read the Board of Directors' and Officers' Descriptions
---
Nominating
The Nominating Committee prepares a slate of officers and committee chairs to be presented at the Annual Meeting to be voted on the Corporation's members. They also recruit members to fill Board of Directors and Committee Chair vacancies as they occur.
---
MASWA 2015-2016 Committees
---
If you are interested in serving on the Board of Directors at a future time, please contact a member of the Nominating Committee. You will then be considered when there is a vacancy on the Board if you have been a MASWA member for a minimum of one year.
Click here for nominating committee members.