About this event:
Created by illumagine
---
Took place on November 8, 2016
from 2:30 pm
to

4:00 pm
North Heights Lutheran Church 1700 Highway 96 Arden Hills, MN 55112
Please join us for the Joint Public Policy Meeting between MASWA and SPSWA. Kari Thurlow, Senior Vice President of Advocacy at Leading Age Minnesota will be presenting a 2017 Legislative Session Preview.
Speaker Bio: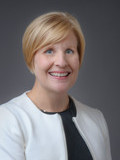 Kari Thurlow is the Vice President of Advocacy for LeadingAge Minnesota. Since 2006, she has led the Association's advocacy efforts on both state and federal issues and with external audiences.
With over a decade of experience in public affairs, Kari came to Aging Services with a strong background in law and public policy. Most recently, Kari worked for several years at Flaherty & Hood, P.A., where she had the opportunity to provide legislative representation to clients on a variety of issues including bonding, property taxes, environmental and land use.
Kari holds a J.D. from Hamline University School of Law and a B.A. in political science and communications from Concordia College.
Schedule:
2:30 – 2:45 Check In/Networking
2:45 – 3:45 Speaker
3:45 – 4:00 Networking
Questions: Beth Nemec – MASWA – bnemec@lifesprk.com
Jarrod Peterson – SPSWA – jpeterson@touchinghearts.com

Objectives:

Understand the senior related issues being presented in the upcoming 2017 legislative session
Educate yourself on how you can become more involved in public policy efforts
Gain a better understanding of the legislative process

Certificates of Attendance (CEU) will be available. Annual Membership fee $30.00 Guest fee $5.00
---